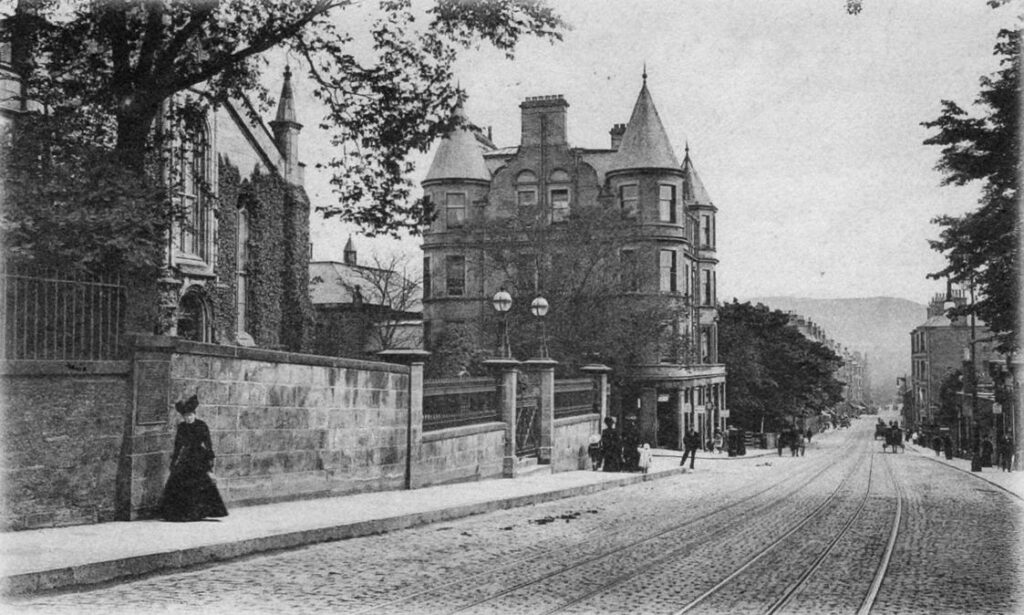 The Flodden Wall Walk is part of our final week's lead-up to our main Edinburgh Riding of the Marches on Sunday 15th September 2019.  The walk was created to combine aspects of ceremony, history, a mark of respect, commradery, fun and exercise(!).  ​  The Edinburgh Captain will carry the Edinburgh City Banner and a pouch of soil from Flodden ahead of the procession, with the walk passing through Bruntsfield Links and the Meadows and onwards towards the City Centre for approximately 1.5 miles.
Photo: Lady walking past the Bore Stone on Morningside Road, Edinburgh
​All are warmly welcome (Edinburgh residents, international tourists, children) to join us for all or any part of the day's proceedings in what is a fantastic fun and informative day. A great way to discover the almost forgotten past surrounding the Flodden Wall and its relevance to the City of Edinburgh and the Edinburgh Riding of the Marches. The day is suitable for adults and children and we advise wearing appropriate clothing to the weather conditions and comfortable shoes/boots for walking in are highly recommended! The walk is taken at a very steady pace with a small number of steps and hills. Please do bring your cameras, as there are several stopping points along the walk for historical chat and photo opportunities. We also get stopped a lot by passing tourists for photographs!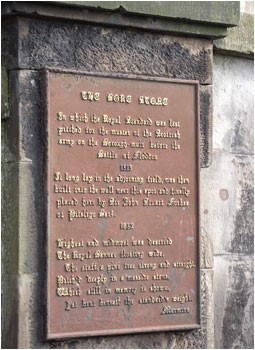 THE BORE STONE
The Incription Reads:
"In which the Royal Standard was last pitched for the muster of the Scottish army on the Borough Muir before the Battle of Flodden, 1513.

It long lay in the adjoining field, was then built into the wall near this spot and finally placed here by Sir John Stuart Forbes of Pitsligo, 1852.

Highest and midmost was desiret,
The Royal Banner floating wide,
The staff a pine tree strong and straight,
Pitch'd deeply in a massive stone,
Which still in memory is shown,
Yet bent beneath the Standards weight
Marmion."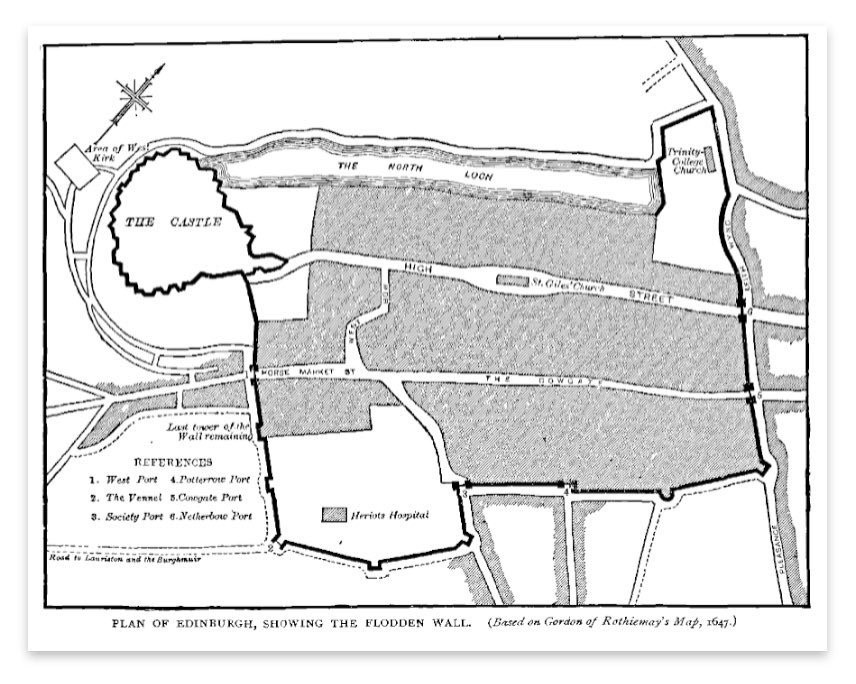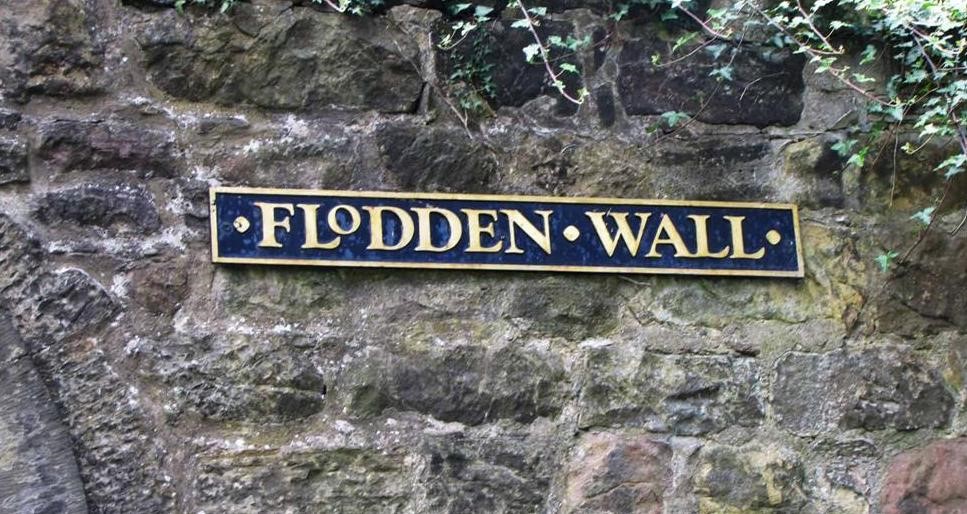 Below is a timeline of the walk:
0845hrs – The walk starts promptly at the Bore Stone on Morningside Road in Edinburgh (this is located outside the converted church which is now part of the Napier University Morningside Campus).
0930hrs – (approximately) The procession stops for the traditional 'Kirking Breakfast' on George IV Bridge, before heading to Greyfriars Kirk
1030hrs – Walk over the road to Greyfriars Kirk, ahead of the Kirking Service (which starts at 11am)
1100hrs – Kirking Service begins (all welcome)
1245hrs – (approximately) The procession will walk up to City Chambers (High Street) where a wreath will be laid at the City Chambers War Memorial.
1315hrs – (approximately) The procession will then continue along the following route:

​Granny's Green Steps (Line of Flodden Wall)
West Port
Bristo Port
Greyfriars Kirkyard (Flodden Wall remnant)
Cowgate Port
Netherbow Port

​1500hrs – (approximately) The walk formally concludes. The procession will then sometimes head to a suitable pub for a wee dram or two! All welcome!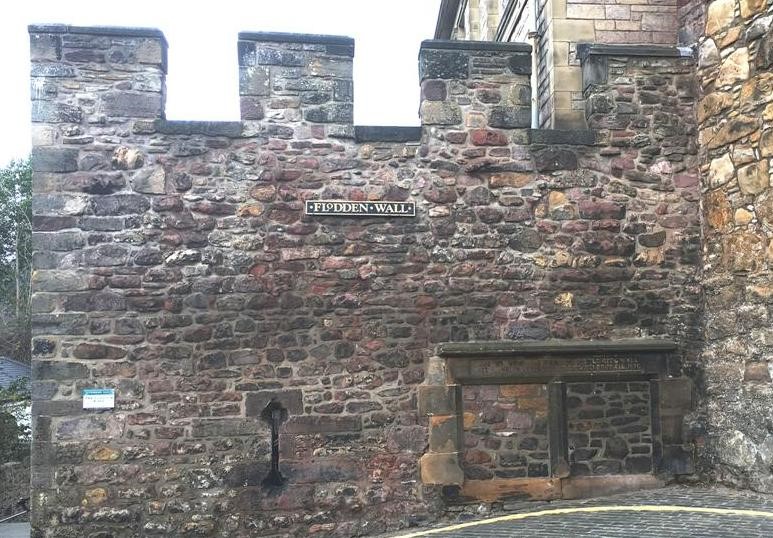 For further information, please contact us.
Take a look at photos from our Flodden Wall Walk: