The 2023 Edinburgh Riding of the Marches will take place on Sunday 10th September.
For more information on the event, visit our event page

here

.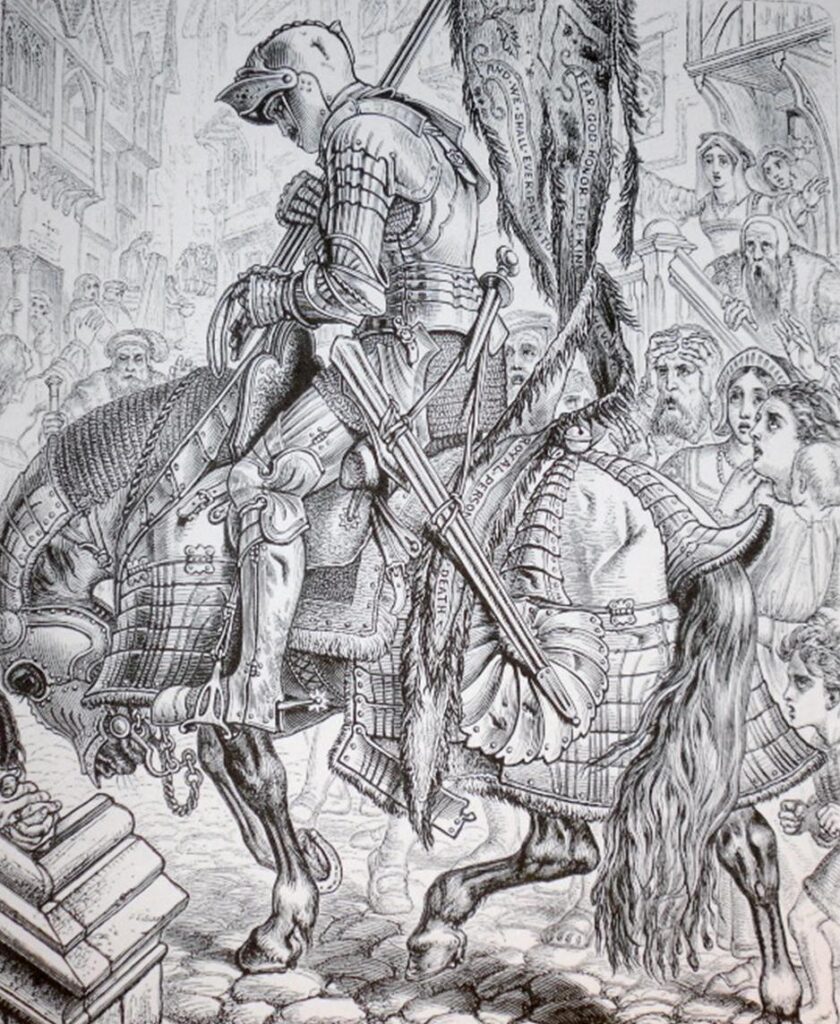 WELCOME
The Edinburgh Riding of the Marches was formed in 2008 to promote and facilitate the annual re-enactment of the Edinburgh Riding of the Marches and all its associated traditions, commemorating Randolph Murray's return with the ancient Blue Blanket and the tragic news of the defeat of the Scottish Army at the Battle of Flodden.
Here you can read more about the historical event that takes place in the heart of Edinburgh's city centre.
The Edinburgh Riding of the Marches takes pride of place as the Jewel in the Crown of Common Ridings. Riders from across the world attend the event every year to enjoy exhilarating gallops, spectacular scenery and the epic finale of the historic Royal Mile. The annual rider application process sells out in minutes, producing 280 riders all keen to experience the challenge of the 26 mile ride and take the opportunity to ride into the heart of the City to be greeted by the thousands of spectators.
This painting is 'After defeat at Flodden' by Noel Paton 1821-1901. Randolph Murray returns to Edinburgh with the Blue Blanket, bearing the terrible news of defeat of the Scottish Army at Flodden
The event – which is free to spectate – also attracts visitors from across the Globe, who travel to Edinburgh specifically to ride in, or spectate the proceedings. The Event Arena, situated on the Royal Mile and focussed around the Mercat Cross on Parliament Square, stretches from the base of the Royal Mile at the Scottish Parliament and Palace of Holyrood and finishes at St Giles' Cathedral, where the cavalcade completes its journey.
Edinburgh Riding of the Marches now ranks among Edinburgh's flagship events and as well as attracting significant local following, it also proves to be a major attraction for tourists.
To find our more about this event and associated events, please visit the 'Our Events' webpage – you can also find out how to apply to ride in the event.