Come an' gie it laldy!
Every year, following the Edinburgh Riding of the Marches (this year, on Sunday 10th September 2023!), is the fantastic 'After-Ride Party' takes place at the Three Sisters Bar, 139 Cowgate, Edinburgh, EH1 1JS from 5pm (until very, very late!). It is FREE ENTRY and attended by nearly all the 280 riders from the cavalcade – all still in their breeks, toon rosettes, bowlers and boots, along with several of the teams that help make the event happen.
All are welcome for an evening of fun-filled entertainment and post-ride merriment, to join us for a celebration of an epic day's event when you can chat to (and sing with!) some of the hardiest Scottish riders you'll ever meet from all over Scotland, who have just spent 26 miles in the saddle (mostly at a gallop) and still have the energy to party in to the night!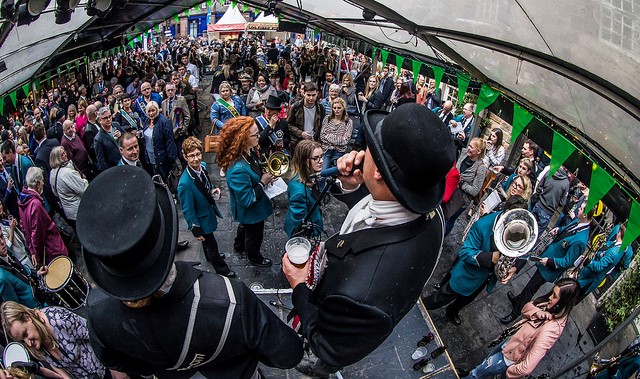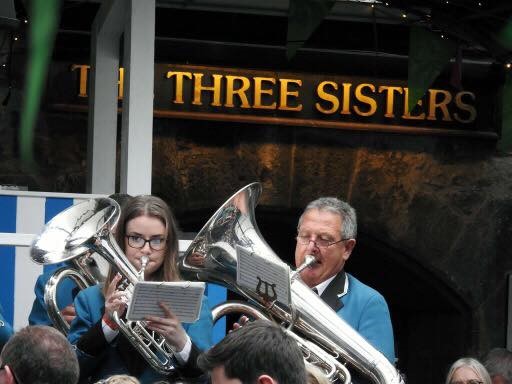 Come along and listen to the live music entertainment, the 'Town Songs' sung with great gusto from the stage and chat to the riders and find out about their passion for Scottish Common Riding, the history behind it and experience what it's like to enjoy a really good 'swally' and 'Gie it laldy'!
​The magnificent St Ronan's Silver Band, having spent the afternoon entertaining 20,000 spectators on the Royal Mile, also come along to the party and continue playing (perhaps with a dram in one hand!) and have everyone up, singing to their fantastic play-list; some of which you'd never think you'd hear played by a Silver Band!
​Also on stage will be the immensley talented Graeme E Pearson, a popular local singer songwriter who plays many favourites, including traditional Scottish Borders tunes mixed with the Edinburgh classics. You won't find a more entertaining singer to keep you singing, dancing and celebrating.
SLÀINTE MHATH!
For further information about this event, please contact us.