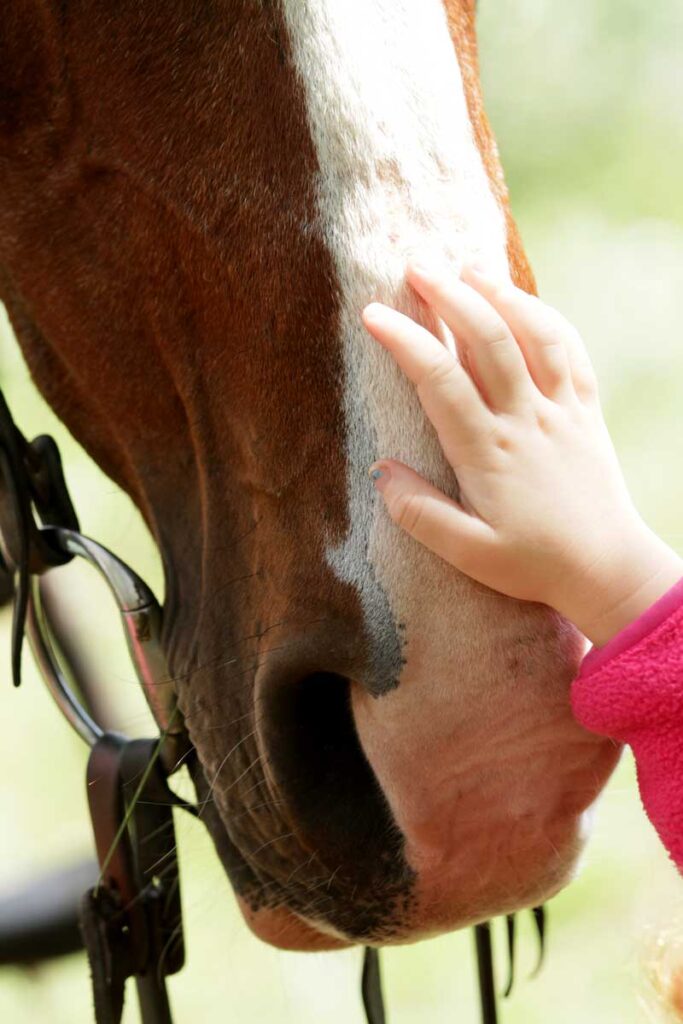 Throughout the year our Principal Representatives, our Edinburgh Captain and Edinburgh Lass (who are elected every year into the roles to represent the City of Edinburgh and lead the ride on the event day) pay a visit to as many schools, care homes and community centres in Edinburgh as possible.
Many of our visits include bringing one or two horses along, however we also carry out visits without them, where our Captain & Lass visit in their full event regalia and talk to their audiences about their prestigious roles, the event and the history behind it.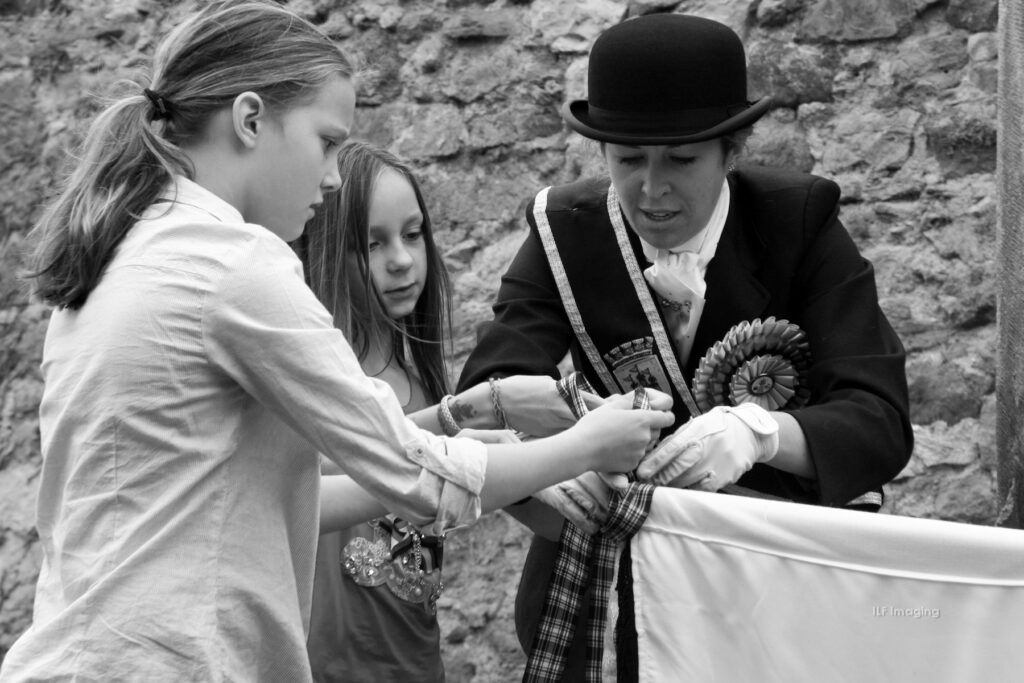 If you would like your school, care home or community centre or club to be included in one of our visits, please contact us and we can work on a suitable date and time accordingly.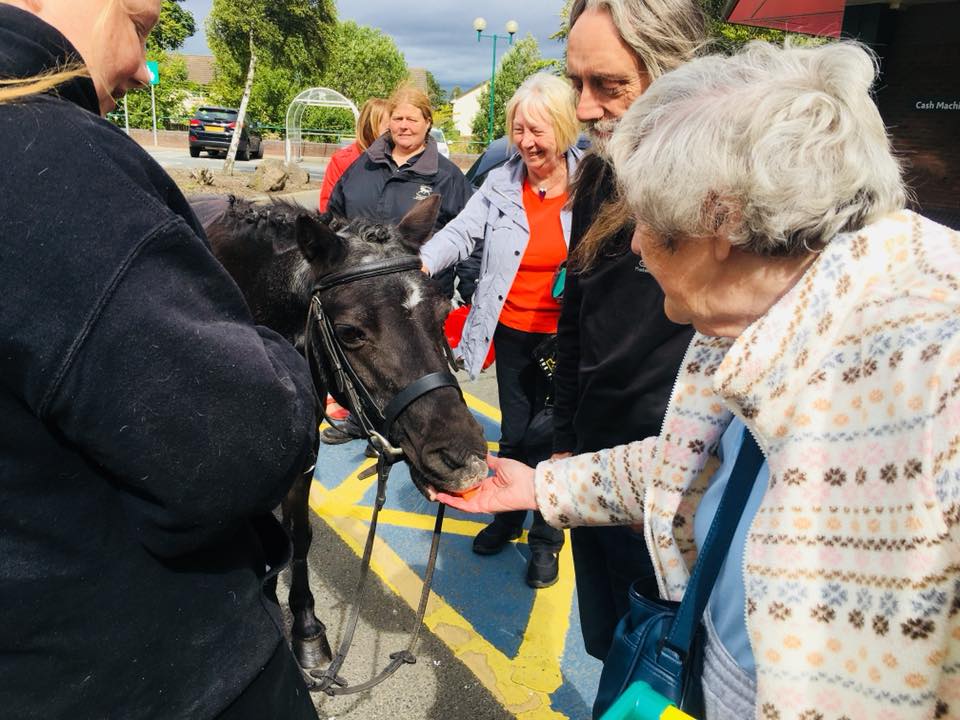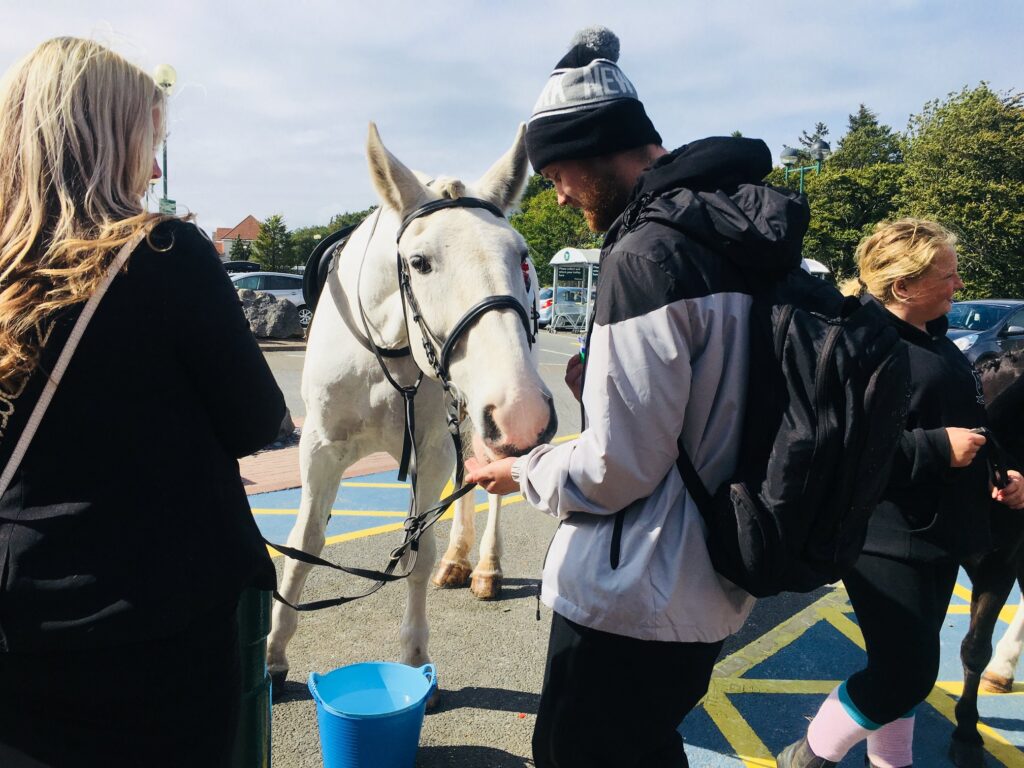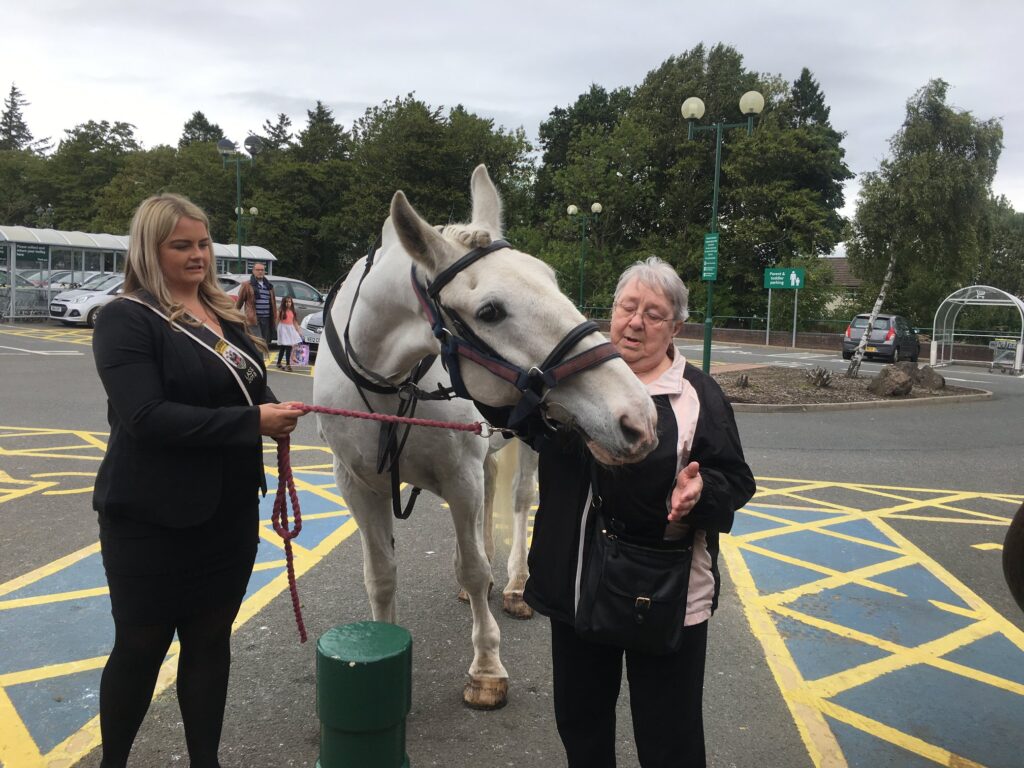 For visits including horses, we would need an area in which to stand the 1 or 2 horses that would allow the groups to stand at a safe distance (minimum 15ft). We can allow people to come and stroke the horses, which can be carried out in a relaxed but safe fashion. Photo opportunities can be arranged at the time, or at another date, so please do ask if this is of interest.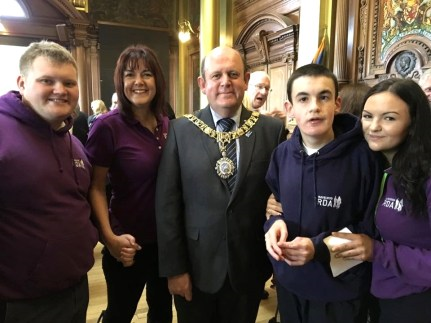 Members from Ravelrig RDA attended the Lord Provost's Civic reception on main event day at City Chambers. You can read more and see more photographs by clicking here.