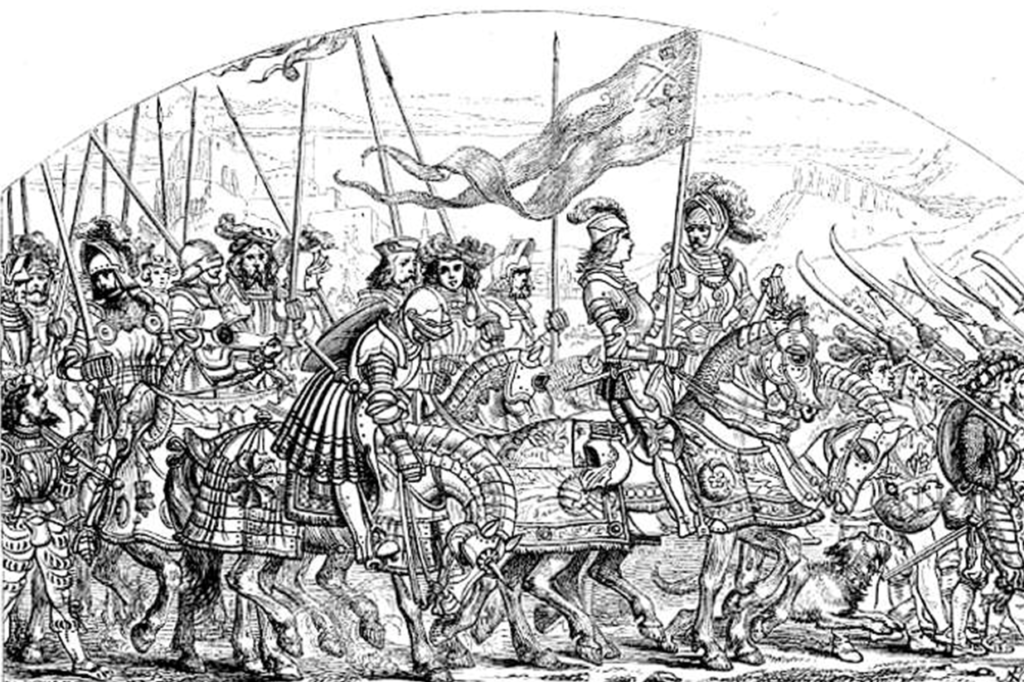 In September 1513, King James IV having declared war on England, gathered his army on the Burgh Muir in Edinburgh. It is probable that the army was 50,000 strong with an estimated 10,000 men joining as they travelled south through the Borders. According to tradition Provost Alexander Lauder of Blyth led the burghers and craftsmen out of the city by the West Bow to assemble, with the rest of the King's army and joined the march to Flodden. These craftsmen carried the 'Blue Blanket' with the rest of the King's army on the Burgh Muir before the march to Flodden to fight alongside the King.
The Battle of Flodden was fought on 9th September 1513 leading to the most disastrous defeat ever experienced by a Scots army. Bishops, Lords, Clan Chiefs, the Archbishop of St Andrews and the King himself were among the estimated 10,000 dead Scots. The loss to Edinburgh on this occasion was particularly great. All magistrates and able-bodied men had followed their King into battle and very few returned.
The news of defeat at Flodden reached Edinburgh the day after the battle and the Edinburghers were said to be overwhelmed with grief and confusion. Weeping women crowded the streets, seeking word of their friends and loved ones. The bearer of this tragic news is said to have been Randolph Murray, Captain of the City Band, who had ridden from the field of battle having recovered the Blue Blanket.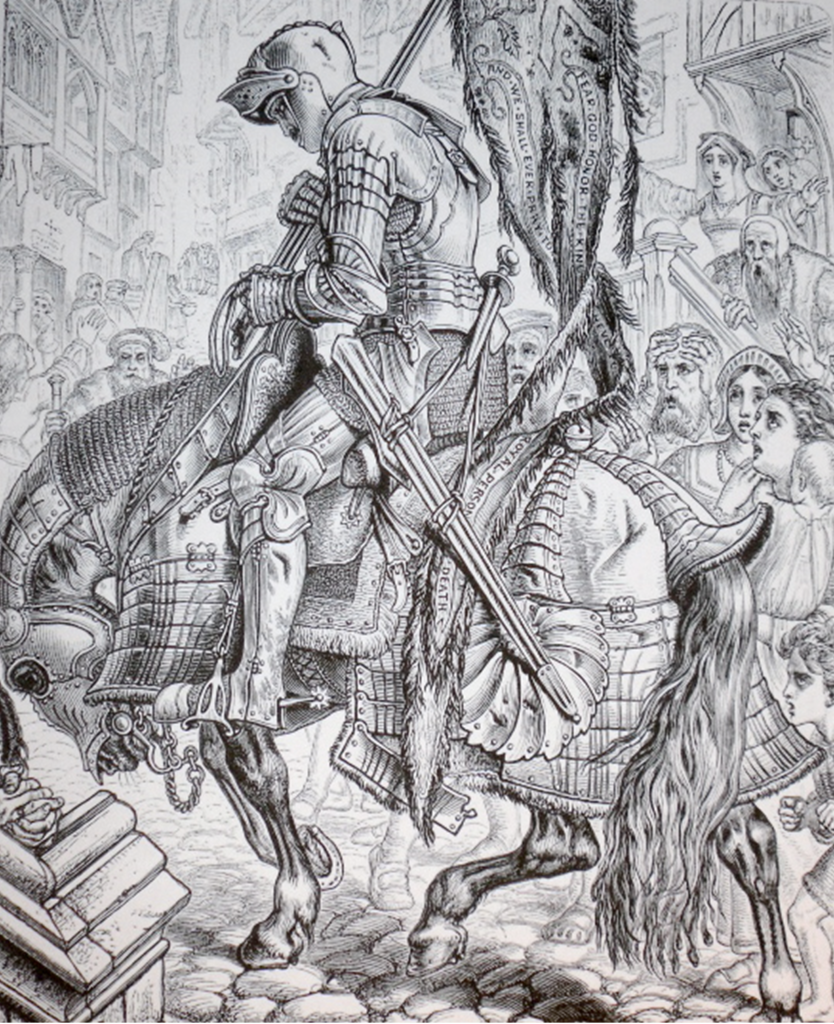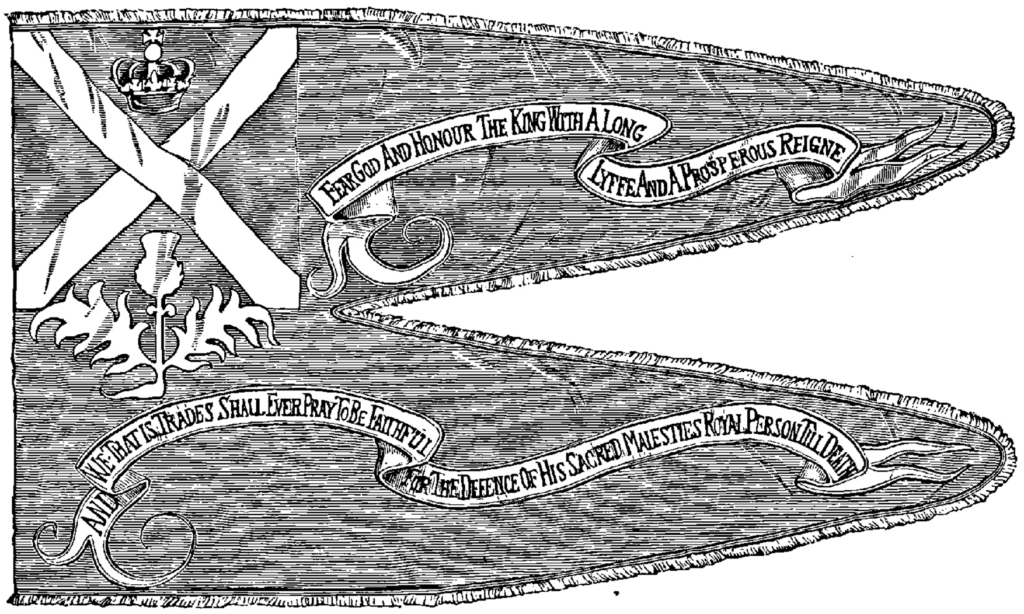 The Blue Blanket is the affectionate name for "The Standard of the Crafts Within The Burgh". This standard of great antiquity, is still held in honour and reverence by the people of Edinburgh. The Blue Blanket measuring ten feet, two inches long and six feet six inches wide was presented to the craftsmen of Edinburgh by King James III in 1482 after they rescued him from captivity in Edinburgh Castle. The Standard was personally inscribed by the Queen with a saltire, a thistle, an imperial crown, a hammer and the words "Fear God and honour ye King with a long lyffe and prosperous reign and we shall ever pray to be faithful for ye defence of his sacred Majesty's royal person till death".
The poem "Edinburgh After Flodden" by W.E. Ayton captures the feeling of despair in Edinburgh at that time and illustrates the part played by the Captain of the City Band. William Edmondstoune Aytoun was a 19th century Scottish poet, translator and lawyer who was also a Fellow of the Royal Society of Edinburgh. He is often referred to as 'the first modern professor of English literature'. He was born on the 21st June 1813 in Edinburgh and he very much favoured the ballad style of story-telling poetry and made a speciality of historical pieces that told, in vivid detail tales of Scottish heroes and the tragedies that often befell his country. William Edmondstoune Aytoun died on the 4th August 1865 at the age of 52.