***ANNOUNCEMENT***
Following the news that Her Majesty The Queen passed away on 8th September 2022, we hereby advise that the Edinburgh Riding of the Marches event planned for Sunday 11th September 2022 has been cancelled.
Our thoughts are with His Majesty King Charles III and the Royal Family at this sad time.
Any further announcements will be made in due course.
The Edinburgh March Riding Association.
Here you can contact our Media Centre for information on our events, apply for a Press Pass for our events and find information and links to media coverage of the Edinburgh Riding of the Marches in past years.
To download our Press Pack of event photographs, click here.
Take a look at some of the articles covering the Edinburgh Riding of the Marches:
Radio Coverage: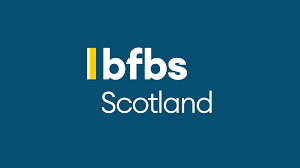 BFBS Radio Scotland Breakfast Show, Monday 11th September 2017
Click on the image below and listen to Tony McQue interview First Officer – and veteran of the Royal Navy & Royal Marines – Alfie Cummings, for BFBS Scotland
BBC Radio Scotland 'Out for the Weekend' Radio Show, Friday 15th September 2017
Event Co-ordinator of the Edinburgh Riding of the Marches talks about the 2017 event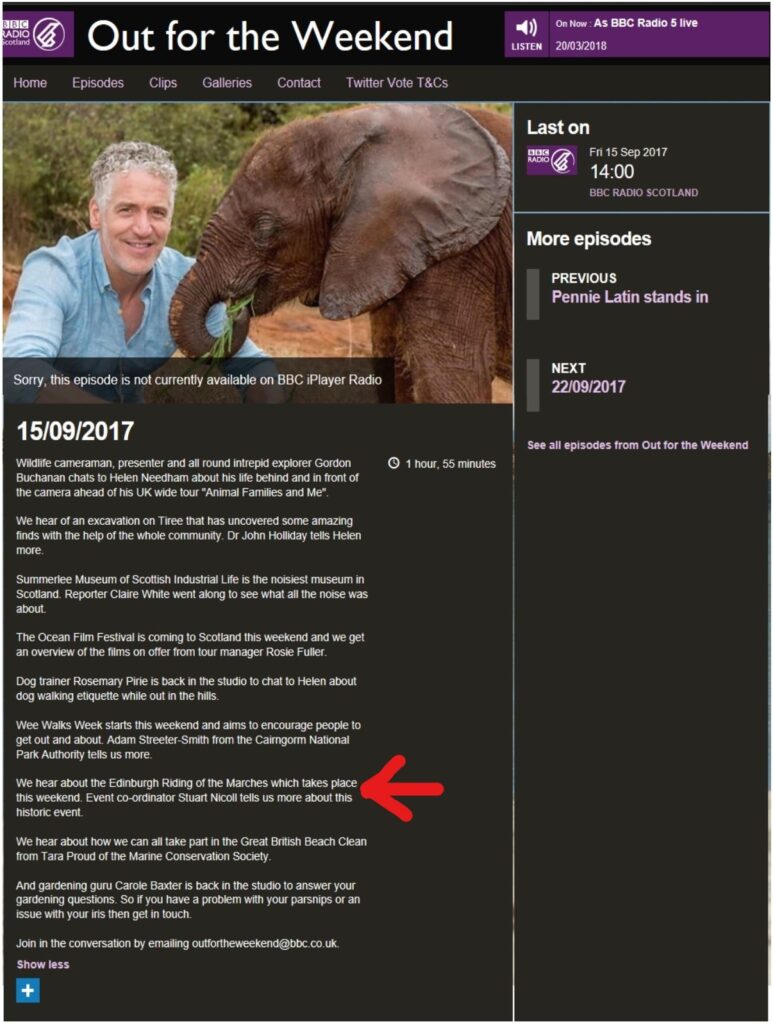 Printed press:
The Times (Scotland & London), The Herald, The National, Edinburgh Evening News, Metro
Online press:
Daily Telegraph, Scotsman, Daily Mail, Express and Star, Evening Times, Belfast Telegraph, EQY Magazine (12th April & 13th September), The National, Daily Record – Scotland Now, Daily Record Scotland, AOL News, Knutsford Guardian, BT News, Cumbernauld News, Portsmouth News, Yorkshire Post, Linlithgow Gazette, Redhill & Reigate Life, Ardrossan Herald, Gazette & Herald (Wiltshire), South Wales Argos, The Argus, Hillingdon Times, Your Local Guardian